Celebrate the Resurrection this year by sharing a Jesus themed Easter basket with family and friends. Read on for fun ideas and printable Bible verses.
I hope you CELEBRATE EASTER.
How you do that is entirely up to you. No one needs to judge the way you choose to celebrate your holy days.
But if you believe that Jesus is the Christ, son of the living God, then you should celebrate Easter! Really celebrate. This is a big deal! Christmas is great. I will always be grateful that Jesus was willing to be born in human flesh. But if Jesus hadn't died and then conquered death by rising from the grave, we would be without hope.
The holiday commonly known as Easter is my celebration of HOPE. Because Jesus died, the price for my sins has been covered. Since Jesus was stronger than death and rose victorious, I know that death will not be the end for me either.
Christmas celebrates the Incarnation – God in flesh. Easter celebrates the Crucifixion – Jesus as my sacrifice, as well as the Resurrection – Jesus defeating the power of death.
Does it make you uncomfortable to think of celebrating a gruesome death by crucifixion? It may seem odd and more than a little macabre at first, but consider what it represents.
Because Jesus willingly submitted himself to that horrible torture and death, my debt has been completely paid. I no longer owe my life for my inability to keep God's standard. Jesus' death means I am free. That is worth celebrating.
As a family, we've celebrated in a variety of ways over the years. The Resurrection Garden pictured above was a fun project.
Last year we gave each of our kids an Easter basket for the first time. Actually, they were bags . . . I didn't want to buy baskets and then figure out what to do with them. The kids didn't care. They were thrilled that we gave them unexpected treats. That's what I wanted – excitement about receiving something undeserved. Because I'm excited about the undeserved gift of forgiveness God has given me.
Of course, now they expect it! They keep asking if we're going to "do that thing where you give us stuff" again. 🙂 That's OK – they're excited about Easter approaching. We're going to capitalize on that and take every opportunity to talk about why Easter, Jesus' crucifixion and resurrection, are a big deal and worth celebrating any way we can.
This year I'm excited about putting together a:
JESUS Themed Easter Basket
I've picked several Bible verses that list names or qualities of Jesus and chosen gifts that could represent them.
Light of the World (John 8:12) – flashlight, nightlight or glow sticks
The Resurrection and the Life (John 11:25) – seed packets or a plant
The Lamb of God (John 1:29) – stuffed lamb or lamb sculpture, stickers or chocolates
Bread of Life (John 6:35) – sweet rolls for breakfast, a loaf of bread for dinner or crackers
Servant – (Mark 10:45) – sponges or tools of some kind; identify a way your family can serve someone else and do it!
Wounded Savior (Isaiah 53:5) – box of band-aids or bandages
Risen Savior (Luke 24:5-6) – a helium balloon (the mylar kind last longer)
Sweetness of Jesus' Words (Psalm 119:103) – a jar of honey or a special sweet treat
Beginning of Wisdom (Proverbs 9:10) – a new Bible, Bible storybook or devotional; I'm considering this one and this one
If you like this idea, then these FREE PRINTABLE VERSE CARDS are for you!
Links to print and suggestions of how to use them follow. ENJOY!
Printable Verse Cards for Easter Basket_Page 1
Printable Verse Cards for Easter Basket_Page2
Suggested Uses:
Punch holes in the corners and tie the verses to a helium balloon. Present the balloon and cards on Easter Day and talk about Luke 24:5-6. Pick one gift to present each day for the next several days and talk about the verse that goes with it. (similar to the 12th Night bag concept.)
Fold the cards up and put them in plastic eggs for "The Hunt." Have the corresponding gifts available for the finder to "redeem."
Make one basket for the whole family. (this what I'm going to do) Tie the verse cards together and tuck them in the container. See if the kids can match the verse with the item that represents it.
Feel free to pick and choose – use the ones you want and toss the rest.
Printing Hints:
Use cardstock for durability, especially if you're going to tie them to a balloon. (If you want to put them inside plastic eggs, regular paper will probably fold better.)
Cut them apart and arrange them in an order of your choice. I would put "Rejoice!" and "Jesus Is Risen" at the beginning. The extra card is my message for you.
Who will you create a Jesus themed Easter basket for this year?
Shared at: SHINE, 100 Happy Days, Grace & Truth, Modest Monday, Art of Homemaking Monday, Women With Intention, Coffee and Conversation, Work In Progress Wednesday, Tuesday Talk, Waiting on Wednesday, From House to Home, Family Fun Friday, Fellowship Friday, and Savoring Saturday.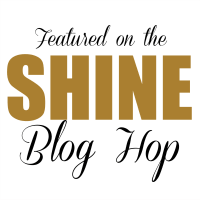 Photo credit: Easter2010 via photopin (license)
This post contains Amazon affiliate links.